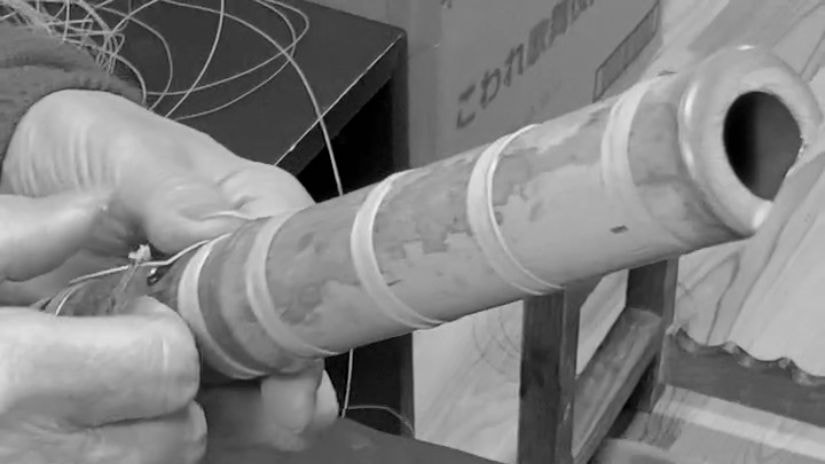 About "The SHOZAN MADE" Shakuhachi
In 1903 (Meiji 36), grandfather Tomejiro Inoue was founded in 3-chome, Daido, Tennoji-ku, Osaka, and Masutarou Inoue succeeded the second generation. Founded again, moved to the current location in 2019, and is currently working on shakuhachi production as the third generation.

After 1950 (after the war), the world of Japanese music also brought about major changes, interacting with the world of Western musical instruments, and composing new contemporary Japanese music by Western music composers. Improvements were inevitably required, and incomplete instruments have evolved into more complete instruments.

We have continued performing the shakuhachi for 50 years and made use of this experience in the production of the shakuhachi, slowly producing the shakuhachi suitable for classical, contemporary songs and folk songs.

There is something I feel the moment I meet the "The SHOZAN MADE" shakuhachi.
The deeper we come into contact, the more new discoveries we make.

We are manufacturing with the goal of such a shakuhachi.
Inquiries by email
---
Inquiries by phone


+81-6-6719-6269
Only On request
Weekdays 18:30-20:00
Weekend and Holidays 10:00-15:00
---

Please contact us for business on Saturdays, Sundays, and holidays